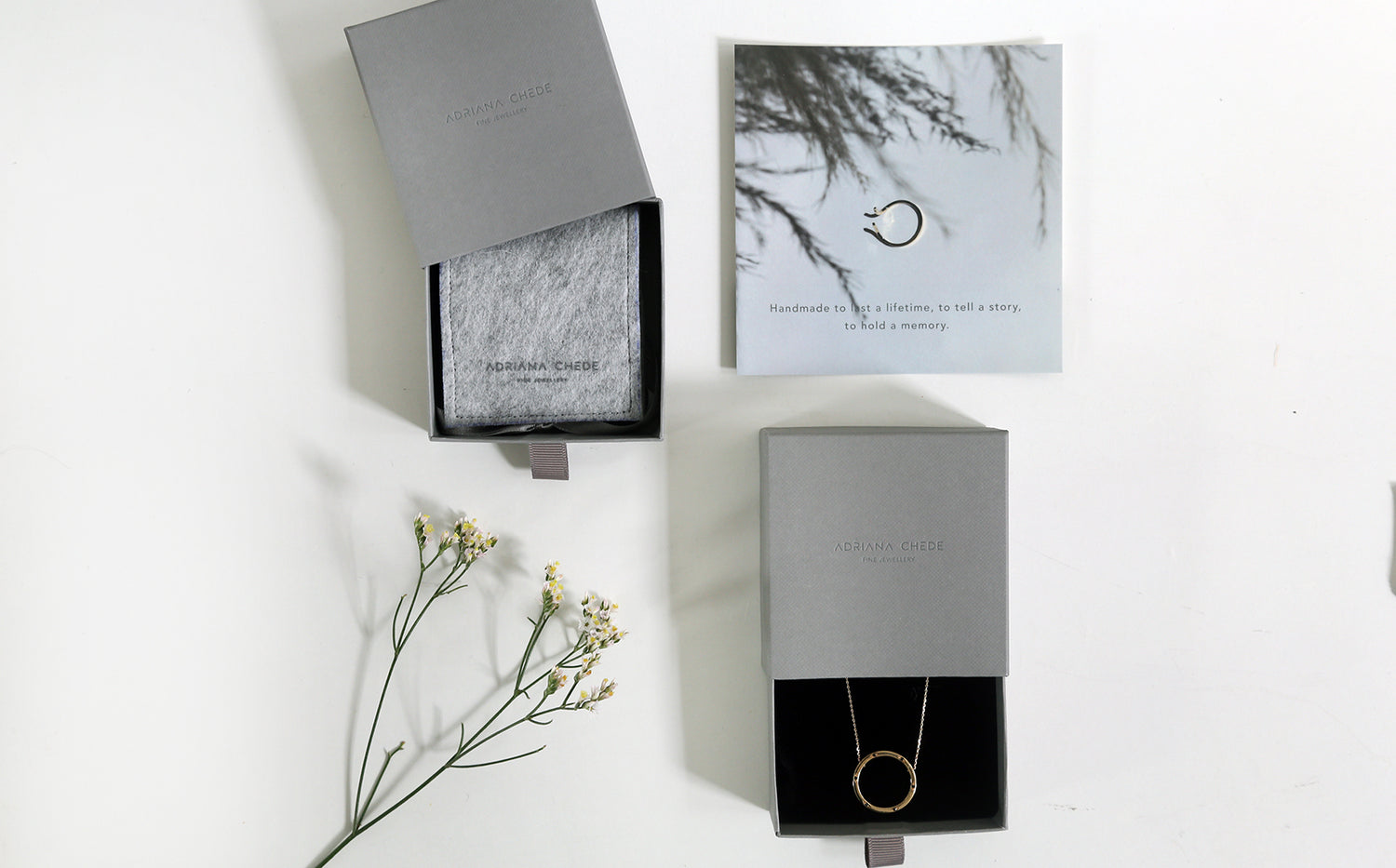 Jewellery Care & Repairs
Your ACJ pieces are covered by a limited lifetime warranty.
The warranty applies to the original purchaser only and is non-transferable.
Repair Warranty
If any breakages occur within 1 month under normal use due to faulty manufacturing, we will endeavour to repair or replace defective elements of similar value. Please contact us to discuss the issue and we will assess each case individually.
Beyond 1 month breakages that occur, depending on the circumstances, length of time worn and general condition of the piece, can be assessed and repaired upon request. These repairs may require a fee, which will be quoted before any work starts. Replacement parts or gemstones may require a reasonable fee, that will be quoted and approved before commencing.
Care
We advise that all jewellery is regularly checked to ensure all stones, settings and other elements are secure and in place. Please refer to our jewellery care advice.
Your piece of jewellery should be treated as any other piece of garment in your wardrobe: carefully washed, correctly stored when not in use (inside the original packaging to avoid being scratched or tangled with other jewellery) and regularly checked to ensure all parts are working (such as clasps and claws that hold the gemstones).
The limited lifetime warranty is void if any 3rd party alterations take place on the piece.
This warranty does not cover damage caused by neglect, misuse, loss or theft.
If you need assistance, please contact us at hello@adrianachede.com with your order number and title ''Repair''.