Designing Your Dream Creation
Giving form to your individualities, stories and memories, Adriana can create precious, one-of-a-kind bespoke pieces unique and meaningful to you.
'It's an honour to be part of people's journeys and collaborating on a design that encapsulates the most special parts is one of my favourite parts of being a jeweller' — Adriana Chede
Whether you are looking for a bespoke sustainable engagement ring, wedding ring, a special personalised gift or the remodelling of a significant piece of jewellery, you will be part of the process every step of the way as we work together to bring it to life.
Find out more about creating a bespoke design you'll cherish forever.
Past Work Gallery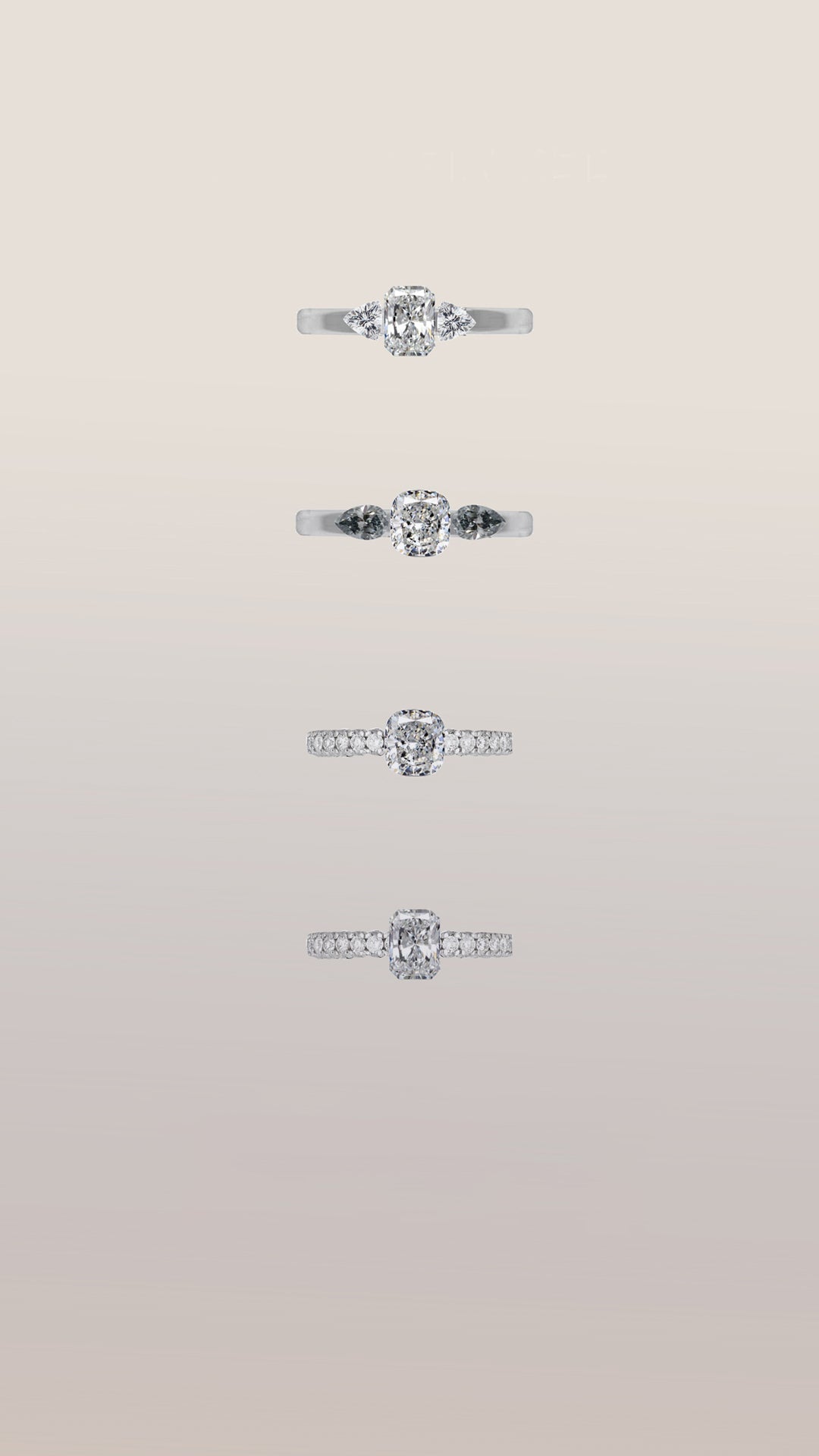 Bespoke Jewellery Design Process
Step 1: An complimentary consultation via Skype/in person, during which you'll meet Adriana and she'll talk you through the process. Together you'll outline your inspirations for the piece, your budget, stones you'd like in the design and a timeline.
Step 2: Adriana will source an assortment of precious or semi-precious gemstones and high quality, certified diamonds (from our ethical suppliers, who are in compliance with The Kimberley Process) based on your brief, then illustrate potential designs ready to present to you.
Step 3: When a design is approved, you will be provided with a quote and an estimated completion date with an invoice for the first 50%.
Step 4: Adriana will create your dream design, ready for your agreed deadline. The remaining 50% will be paid on completion.
Bespoke jewellery commissions start from £2,500. Allow 4 – 12 weeks from consultation to completion, depending on the complexity of your design, but let us know if you need yours sooner and we can see if it can be done.
Please enquire about how we can help recycle and redesign a piece of jewellery that never gets worn — maybe a significant ring or stone that's been passed down generations you'd like to see reworked into a timeless but contemporary setting. To discuss a jewellery commission or to book a consultation, please contact us on hello@adrianachede.com
Send Enquiry