About AC
Adriana was born in São Paulo and grew up in Brazil, completing a Product Design degree and courses in photography, fashion and goldsmithery, before moving to Europe to study Jewellery Design in Parsons Paris and a Master's at the European Institute of Design
in Rome. While developing her own aesthetic, Adriana worked with jewellery design houses in Copenhagen, Milan, Rome and Paris. She moved to London to set up her eponymous fine jewellery brand in 2018.
Jewellery has always represented a celebration of life. She discovered her passion for the craft in
childhood, when her father would give her mother a piece to celebrate the birth of each of their five children and special anniversaries.
Adriana designs elegant, delicate pieces for the modern woman, that can be worn every day and
will last. She focuses on sustainability within her work, using recycled
materials and responsibly sourced stones.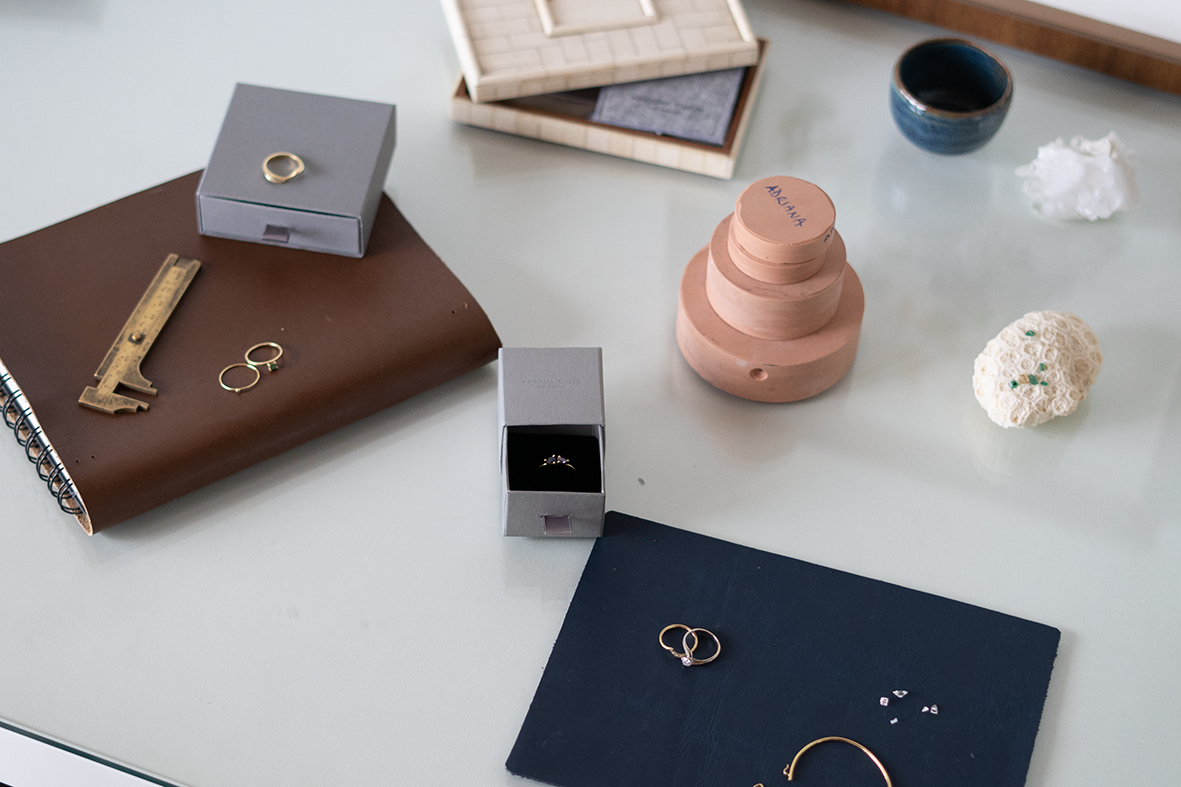 About the Brand
Contemporary, timeless and versatile designs are made using traditional goldsmith techniques.
Every piece of jewellery is handmade in her atelier, using natural Brazilian gemstones, diamonds, solid gold from recycled sources (9ct and 18ct).
Inspired by beautiful things she sees and the people she creates for, Adriana has created Voyage, Classica, Exotica, The Eye, Minima and Bridal collections, featuring necklaces, bracelets, earrings and rings, including sustainable engagement and wedding bands, that are designed to both make a statement alone and sit
harmoniously together.
She also creates, one-of-a-kind bespoke pieces commissioned by clients.
Check Our Sustainable Practices